Grandchildren's Pictures

2017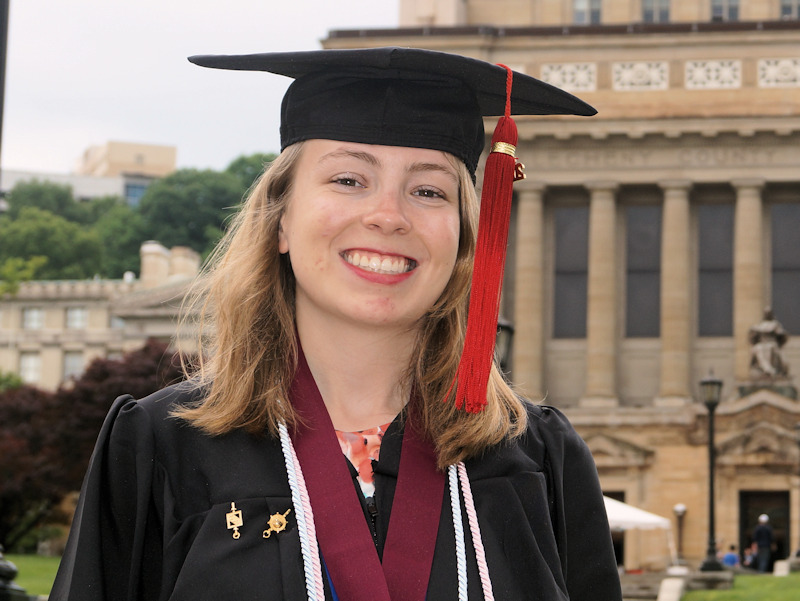 On May 21, Megan graduated from Carnegie Mellon University with all sorts of honors!


2016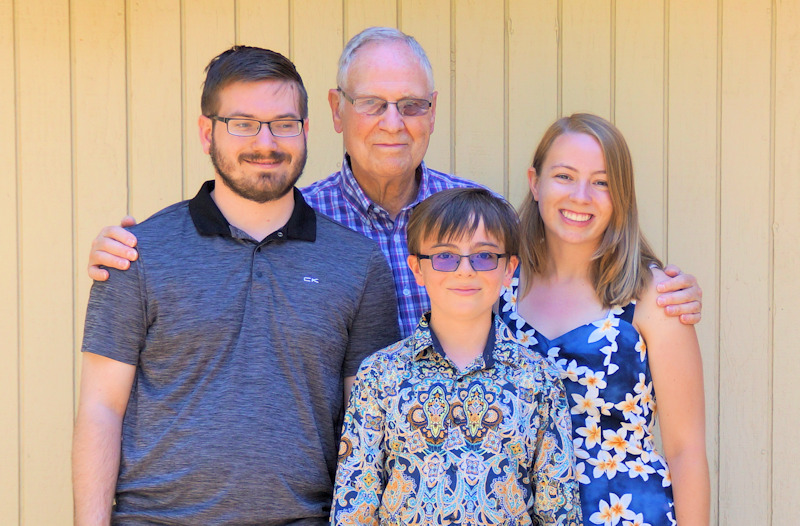 Will, Cy and Megan all came to Healdsburg to celebrate Grand Dad's 80th Birthday

2015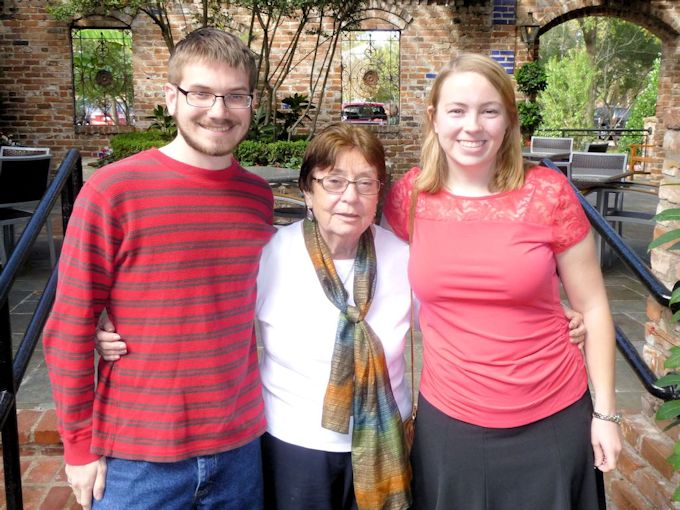 Will, Janet and Megan after a Cajun lunch in Houston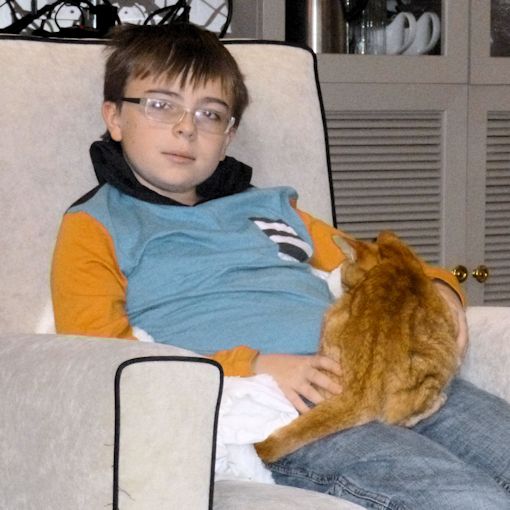 This is a poignant picture, Cy with LaBrea, his 18-year-old cat. Just hours later, LaBrea was dead.
2014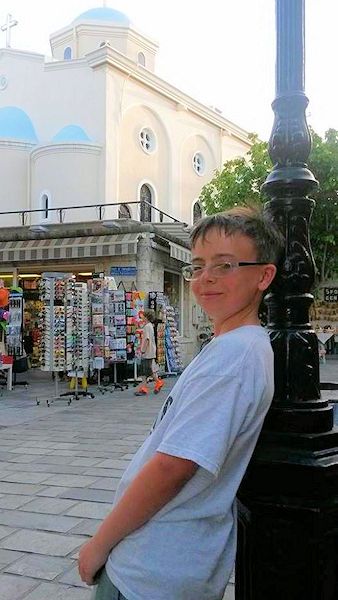 This is Cy in Kos, Turkey. He is really well traveled.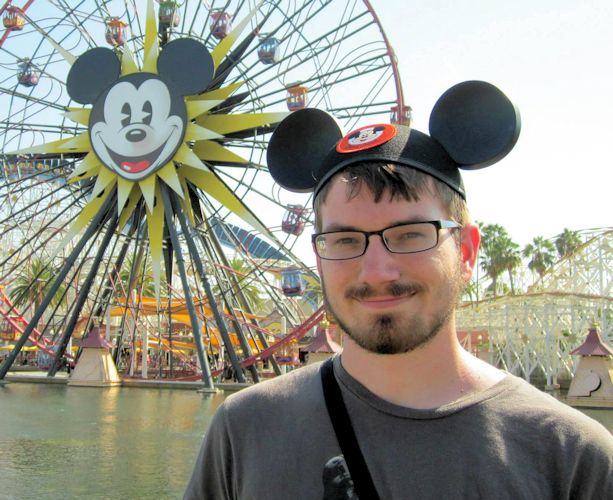 Will got his traveling in, too. He was at Disneyland as part of his visiting his California girl friend.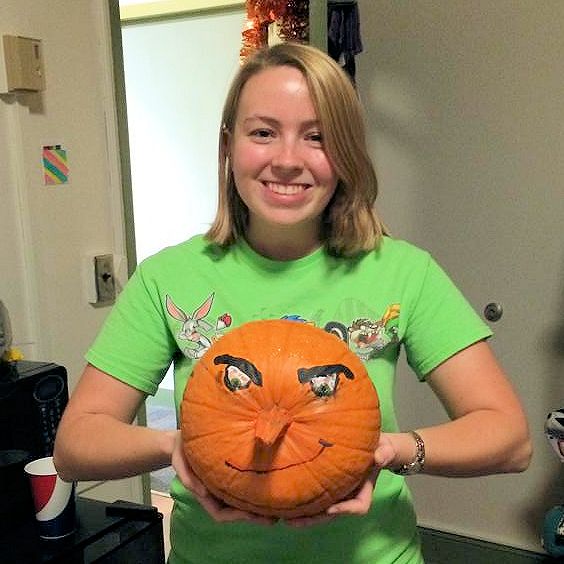 Megan celebrated Halloween in Pittsburgh, at Carnegie Mellon University.
2013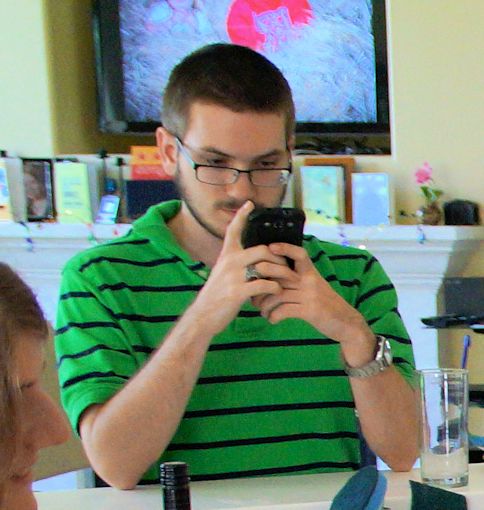 Will was sort of in the background while Megan celebrated her high school graduation.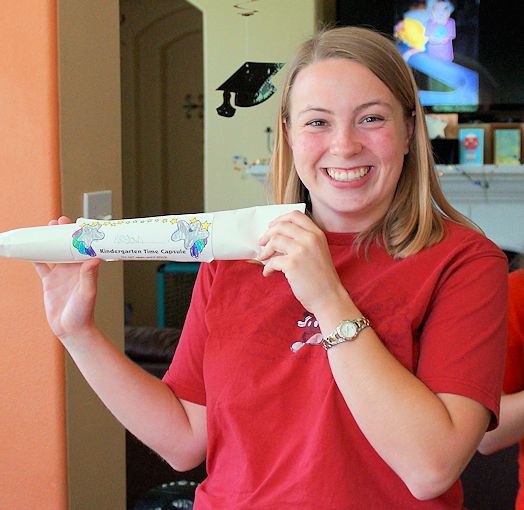 As part of celebrating her graduation, Megan got to open a time capsule she had prepared in kindergarten.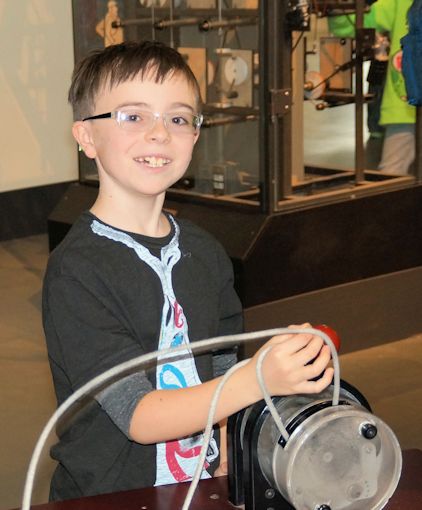 Here we have Cy at the Exploratorium in San Francisco.
2012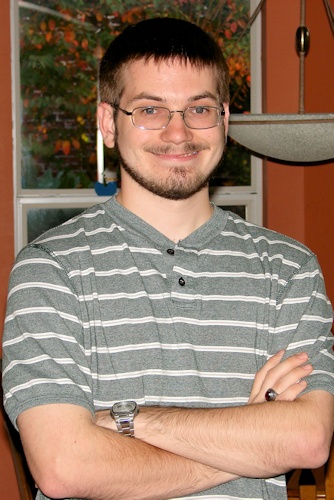 Will on the day before Christmas, 2012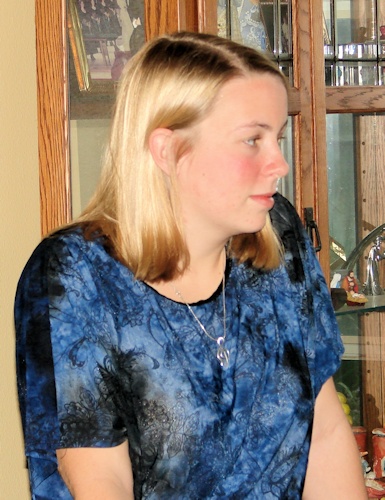 Megan on the same day.
Megan in action with the Houston Youth Symphony (3:42 video)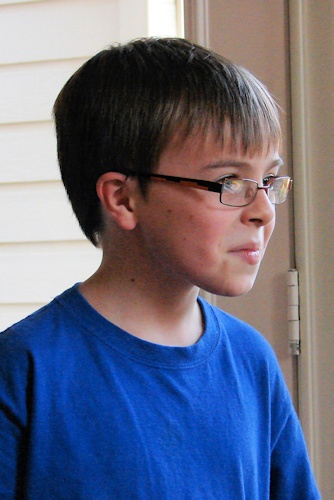 Cy only slightly making a face.
2011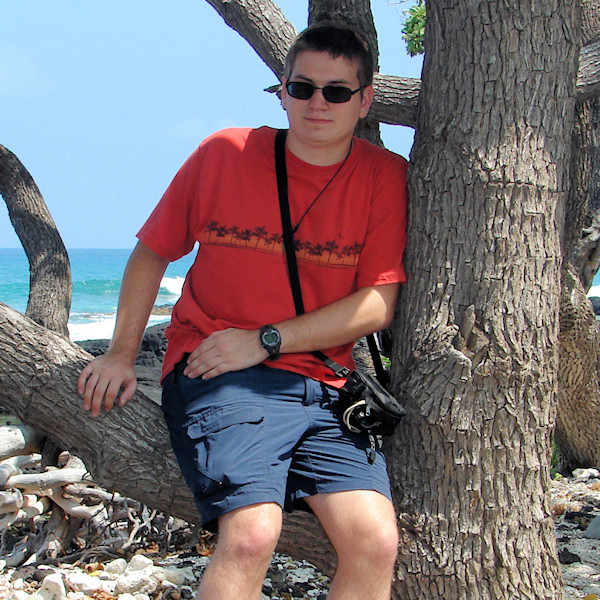 Will at A Bay, on the Kona Coast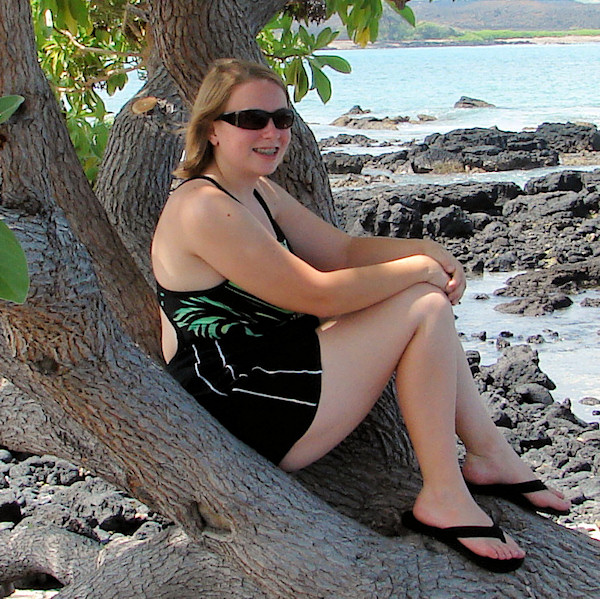 Megan at the edge of A Bay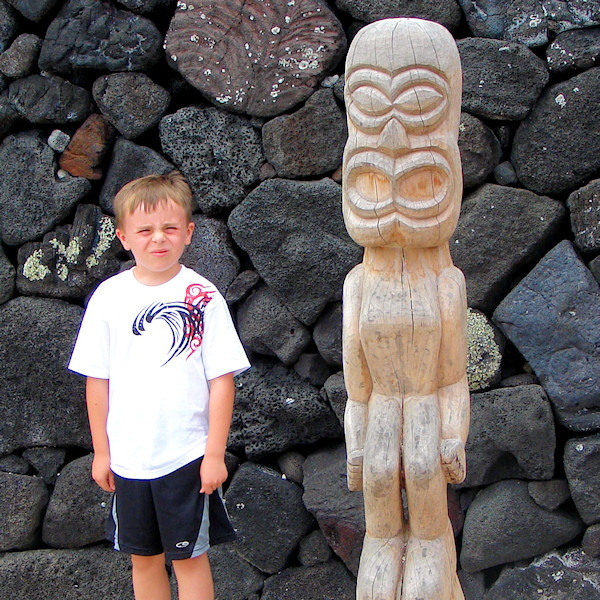 Cy found a friend at the Place of Refuge
---
2010
Megan playing the soloist's part from Mozart's 3rd Horn Concerto.
| | |
| --- | --- |
| June 5 was Will's day. He graduated from high school as a member of the National Honor Society. This celebration was at Junior's Smokehouse, Hempstead, TX. | Cy trying out a chair that is too big to imagine. |
2009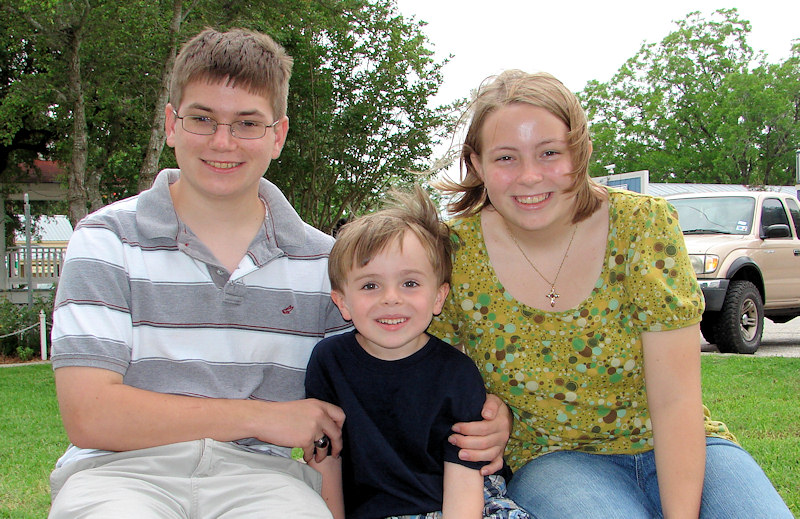 We all got together in Round Top, Texas for Mothers' Day. Will, Cy and Megan.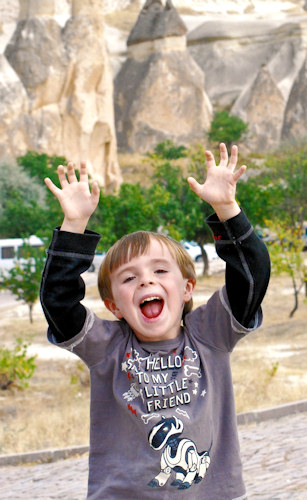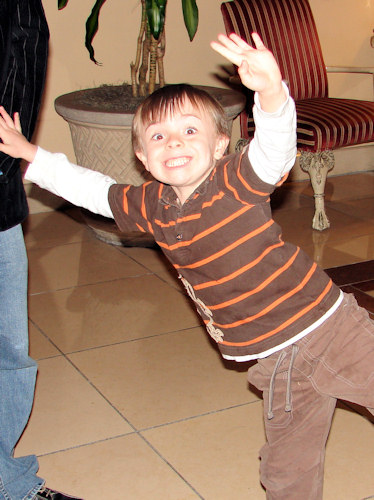 Here we have Cy in Cappadocia on the left, and in San Jose on the right. He got around in 2009!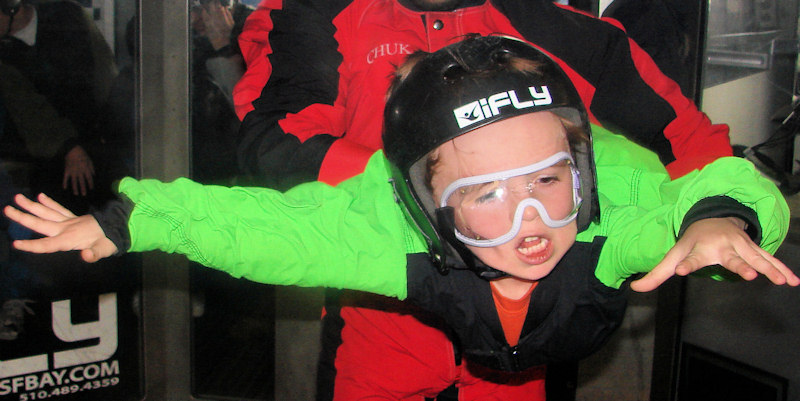 While he was visiting here, Cy got to fly in the iFly Silicon Valley wind tunnel.

---
2008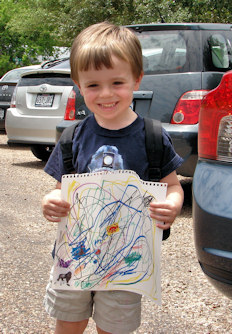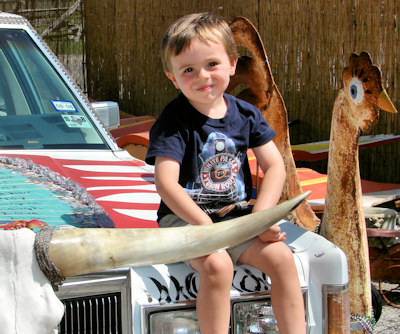 Mothers' Day in Round Top, TX with Will, Megan and Cy.
---
2007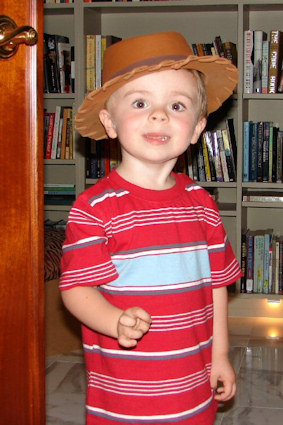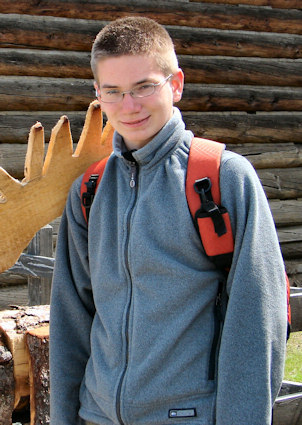 On the left, we have Cy at home, but on the right, Will is in Alaska. Part of our land and sea tour.
We traveled by ship, bus and train during the 2007 trip to Alaska.
---
2006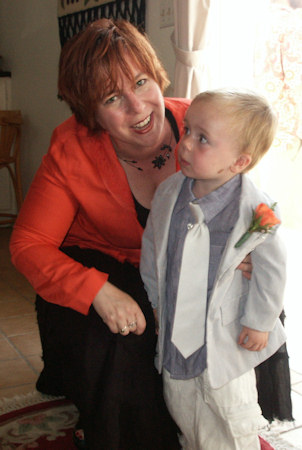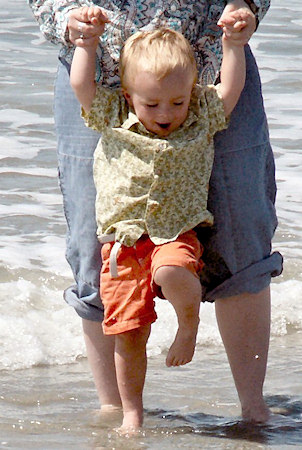 Cy's aunt, Erin, got married in Charleston, S. C. Cy enjoys the beach more than dressing up.
In the summer, we were joined by Will and Megan in a trip to Copper Canyon, in Mexico. This was an intergenerational tour arranged by Elderhostel. One of the highlights was the Copper Canyon Train.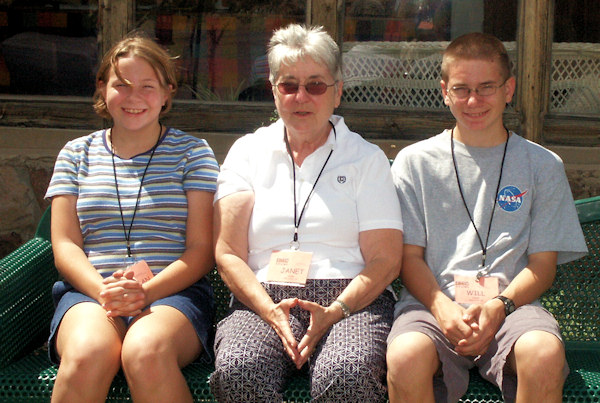 We started in Fort Davis, in south west Texas.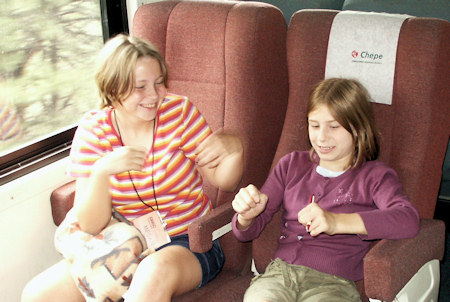 Megan found a friend very quickly. They were almost inseparable.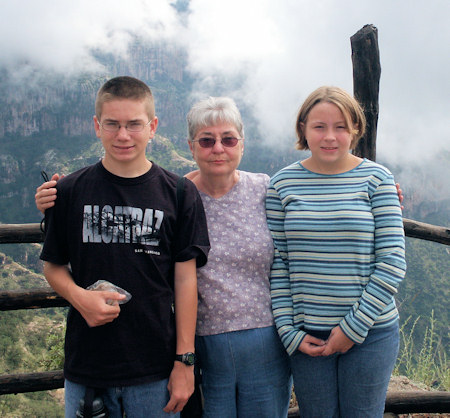 At the edge of Copper Canyon.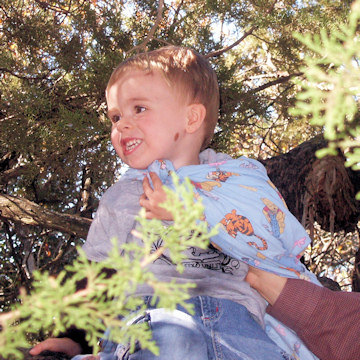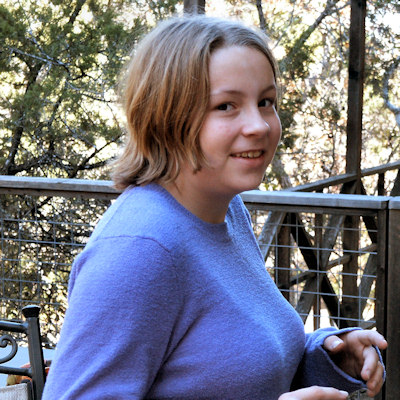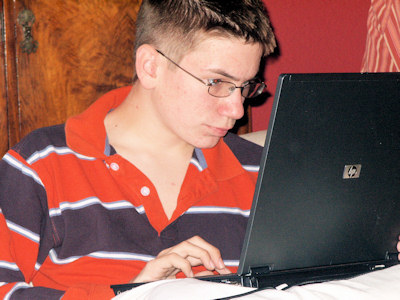 Later in 2006, everyone got together in Austin for Thanksgiving.
---
2005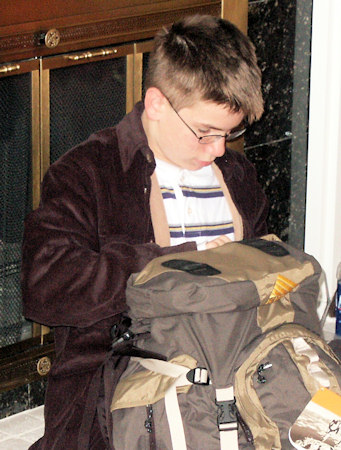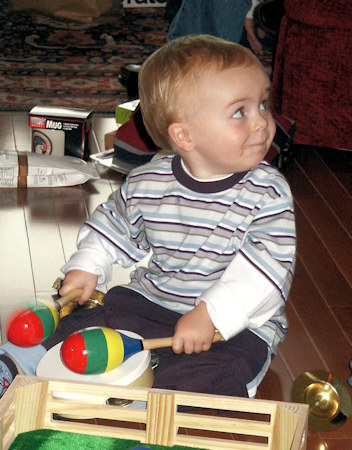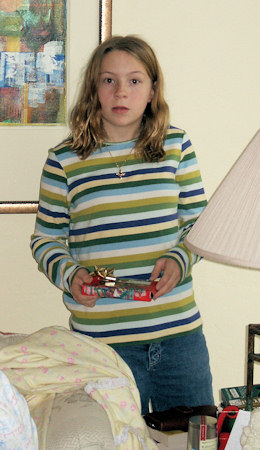 In 2005, everyone was at our house for Christmas. Will, Cy and Megan and all their respective parents.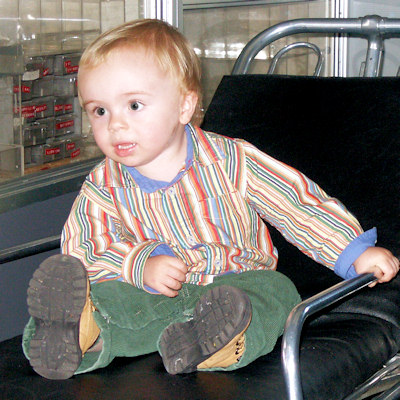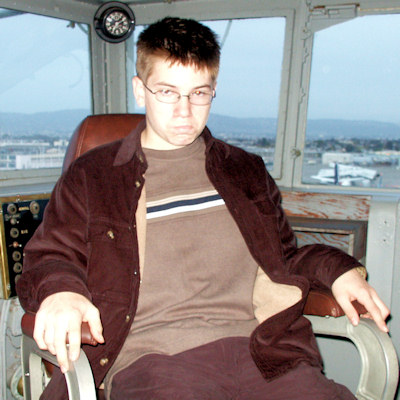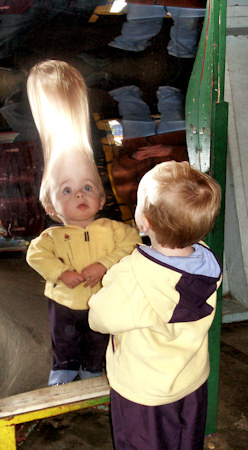 While in San Jose, the kids saw the sights. Childrens' Discovery Museum, USS Hornet and Kelly Park, where a funhouse mirror surprises Cy.
---
2004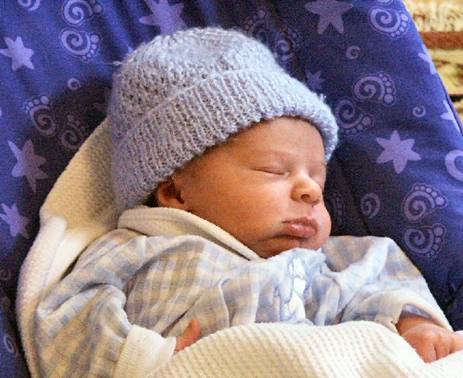 This is the newest grandchild, Cy Strain-Seymour, sleeping at less than a week old.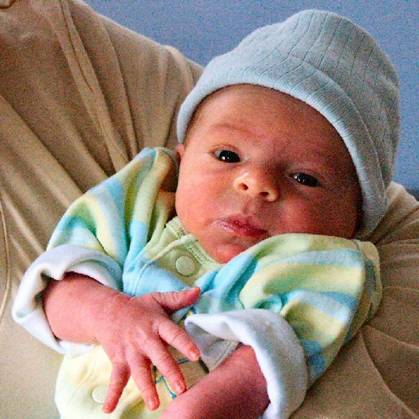 The same guy, same week, but eyes open!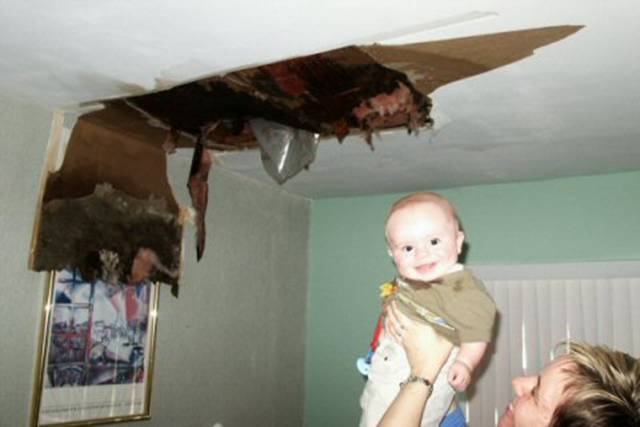 Here is Cy, six months old, inspecting the damage from Hurricane Charley.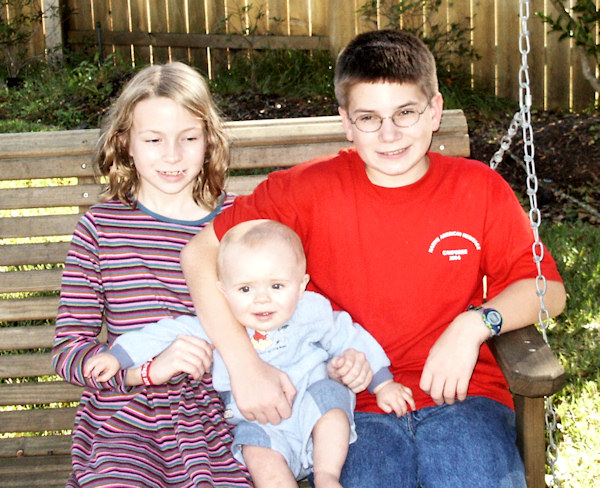 Later in 2004, everyone got together in Houston for Thanksgiving!
---
2003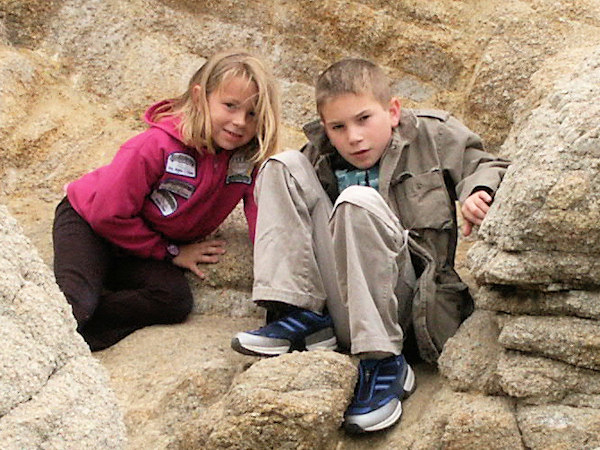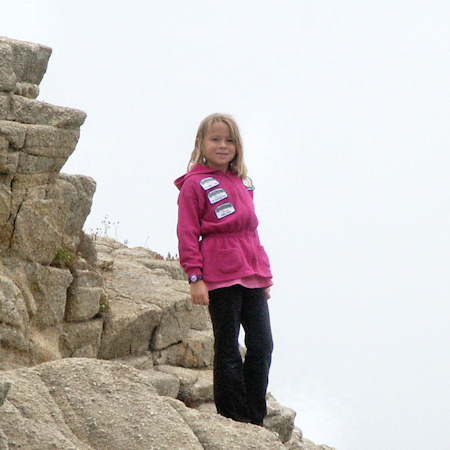 We hosted Will, Megan and thier parents in California. It was really cold in the rocks at Lovers Point in Pacific Grove.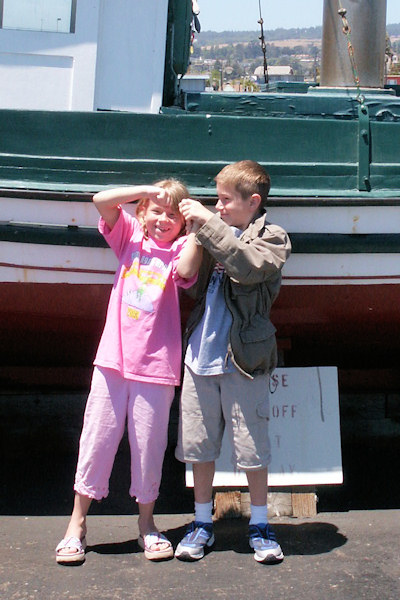 But pretty comfortable in Santa Cruz.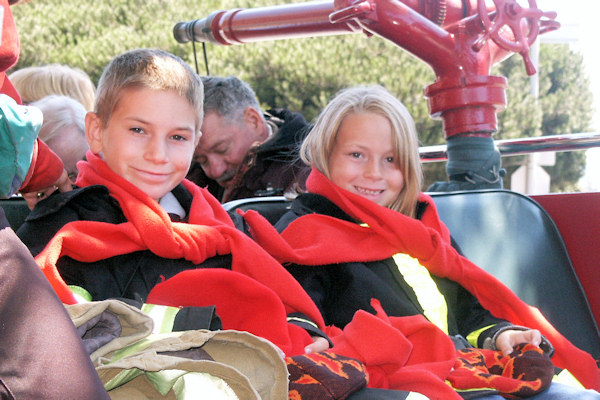 Those warm coats really felt good as the firetruck tour took us across the Golden Gate Bridge.


---
2002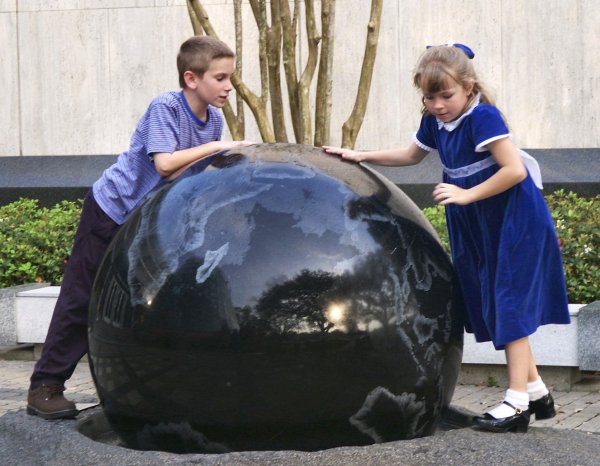 In March of 2002, we visited Houston. Here we have Will and Megan at their Science Museum.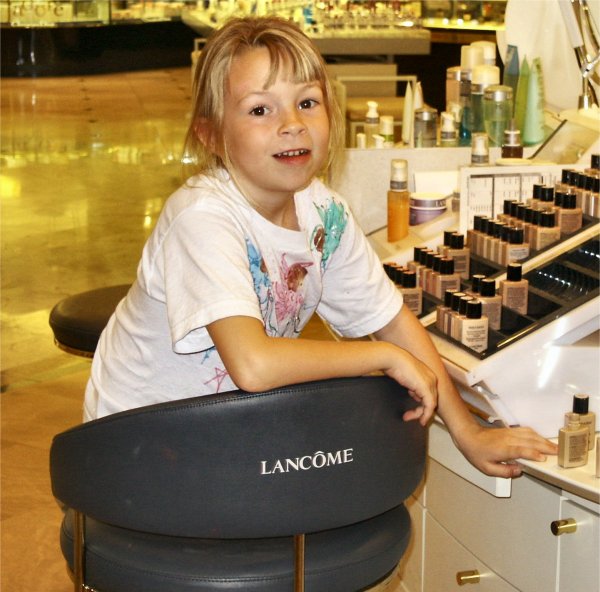 This is how Megan shops.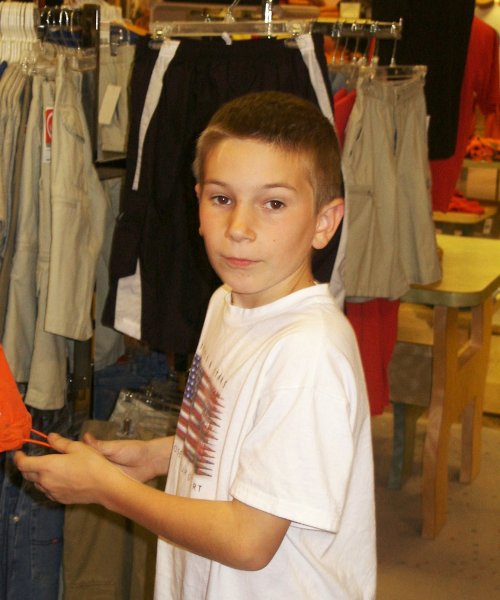 And this is how Will shops.
---
2000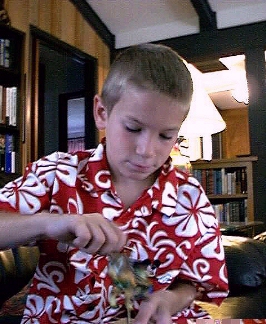 This is Will on August 1, 2000. He is busy repairing a carousel toy that his sister, in all innocence, disassembled.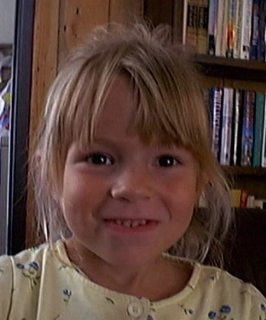 And here is Megan on the same day, and she is getting ready for a trip!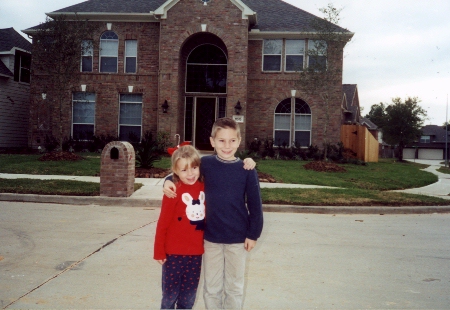 Megan and Will in front of their new home in Tomball. This was taken during January of 2000.