Fall Foliage Cruise 2000
Leaving New York City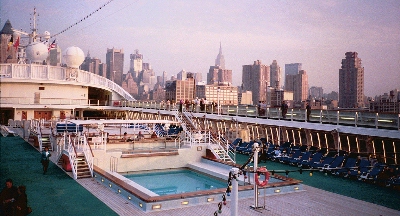 View of mid-town Manhattan across the Sky Deck of the Crown Princess
October 4, before the rain started.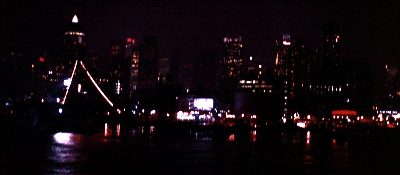 Looking back at the Times Square area, immediately after leaving the dock.
Moving down the Hudson River, we come to the mid-town area, with the Empire State Building as the principal landmark.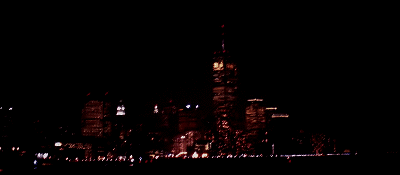 Downtown Manhattan is highlighted by the World Trade Center.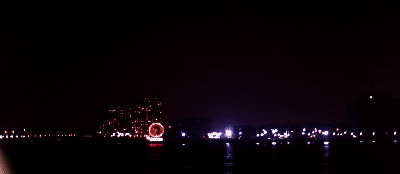 Looking to the West, you see New Jersey, and this floating clock makes a huge landmark.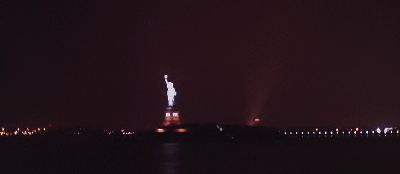 Finally, the landmark of landmarks, the Statue of Liberty. Probably less exciting on departure than on arrival, but still pretty good.