Pictures from Quebec City, PQ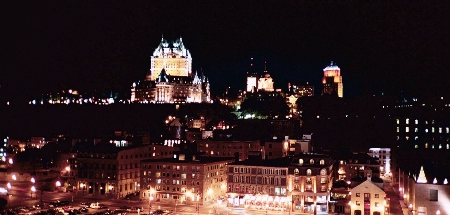 The scene from our ship, arriving at night, was dominated by the Hotel Frontenac.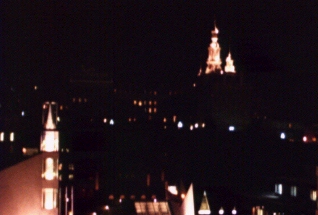 But off to the right, there was another spire. This was the Seminary in Quebec. A little baroque, perhaps, but not as baroque as the interior of its associated cathedral.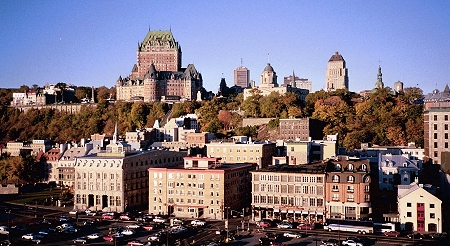 By daylight, the hotel is still spectacular. And now, you can see that there is an upper city and a lower city. They are connected by steep streets and steps, or by the funicular below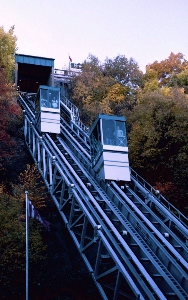 The Quebec city walls are largely intact, and the city has taken advantage of their spectacular appearance to provide some beautiful approaches to the historic city.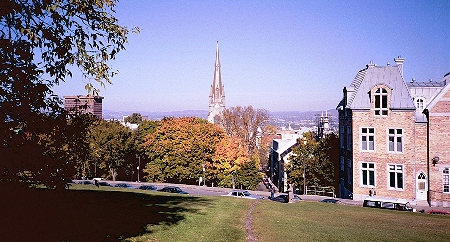 Another view of the upper city, from the ramparts of Quebec's citadel.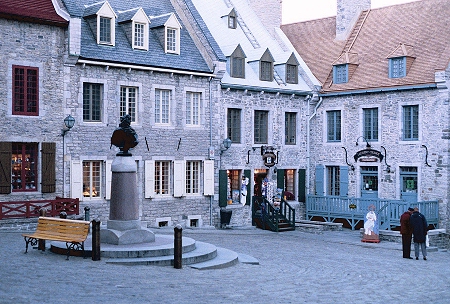 This is Place Royale, a square in the lower city. The time is nearing dusk, so things are really quiet.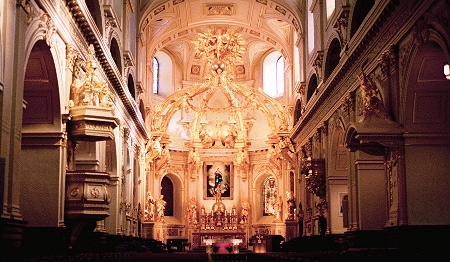 The Provence of Quebec has spectacular cathedrals. The one in Quebec City is Basilique-cathédrale Notre Dame. This supports the oldest Christian parish north of Mexico. The building was started in 1647, but clearly finished in high baroque.