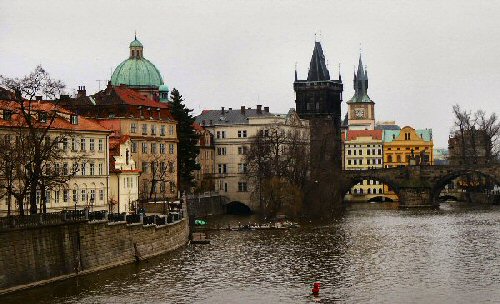 Prague's river is the Vltava, and it divides the town in half. Of course, during the spring of 2003, it got completely out of control, flooding the low areas on each side. For some reason, in Smetna's Ma Vlast, we call the river by its German name, Moldau. From here, we are seeing the north tower of the Charles Bridge.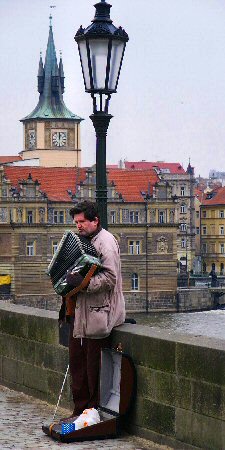 The Charles Bridge is also a center of commerce, with hawkers selling anything that is liable to interest tourists. Of course, this guy is "selling" music on the Charles Bridge.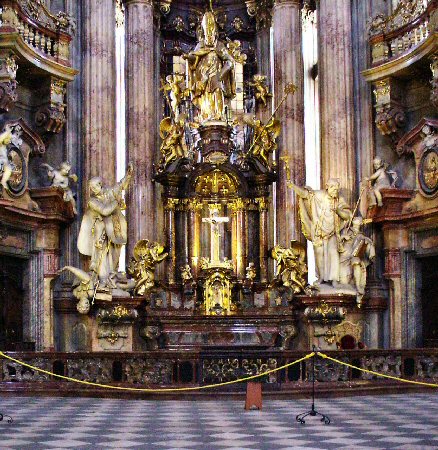 North of the river, more or less on the way to Prague Castle, you find St. Thomas Church. While its exterior is very dull, a little bit neo-classical, its interior is definitely high baroque! The altar, shown here, the pulpit and the organ are all incredibly ornate.